Dear Colleagues and Friends,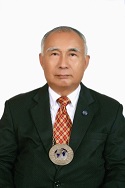 It gives us great pleasure to invite you to 2014 the World Congress on Healthcare, to be held on January 20-21, 2014 in Bangkok, Thailand.

The global healthcare community has made significant progress in implementing diverse and innovative care integration models to advance health. The World Congress on Healthcare will be a multidisciplinary meeting that brings together by a common concern for learning and an interest to explore issues of concern in the fields of aging, community healthcare, nursing and rehabilitation.

This congress will be a global platform for practitioners, academics, researchers, service providers, decision makers, policy analysts, nurses, allied health professionals and community-based organizations to learn more about the latest developments and best practices in integrated care and showcase innovative programs and approaches dedicated to collaboration among health care professionals and practitioners in  communities and healthcare system.
The scientific program will be devoted on the challenge, care models and operations within community healthcare system emphasize the importance and urgency of care integration as a means to transform healthcare systems to better deliver cost-effective health care. Participants will be led through a thematic conference program to learn about current and emerging models that augment health outcomes through integration and how the various actors in each system are finding new ways to work together or forge innovative partnerships with new sectors.
Meeting enables participants to:
Network among peers and industry experts

Participate in clinical and business education sessions which improve quality of care and operational efficiencies

Consider new and innovative strategies to advance community healthcare

Foster implementation of effective policies, systems, and environmental changes that contribute to transdisciplinary collaboration and the reciprocal circle of research and practice

Identify opportunities for collaboration and exchange of ideas among health professionals, academics and service providers



Objectives for the Participants

The Healthcare Congress wants participants to leave the 2014 Meeting invigorated, inspired and equipped with practical tools for incorporation into their communities. In addition to enjoying social and networking events, participants will learn the most up-to-date critical news and information needed to operate their agencies as efficiently and effectively as possible, gaining insight on solutions and practice patterns to ensure success in all aspects of their operations.

You are invited and encouraged to make a presentation and to provide a paper on a relevant aspect of the topics at the 2014 congress, to share your fresh perspectives, great ideas, and lessons from the field.

We look forward to welcoming you to this exciting congress!

Dr. Wonchat Subhachaturas



President of 2014 the World Congress on Healthcare
Chairperson of the Organizing committee